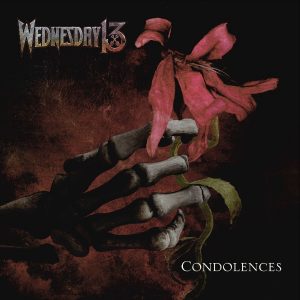 Na priloženem posnetku si lahko ogledate sveži videospot za skladbo Cruel To You. Ta bo del prihajajočega studijskega albuma ameriške zasedbe Wednesday 13 z naslovom Condolences, ki bo izšel 2. junija pri Nuclear Blast Entertainment.
Na tej povezavi vam predstavljajo videospot za skladbo What The Night Brings.
Traklista albuma je naslednja: 01. Last Rites,  02. What The Night Brings,  03. Cadaverous,  04. Blood Sick,  05. Good Riddance,  06. You, Breathe, I Kill,  07. Omen Amen,  08. Cruel To You,  09. Eulogy XIII,  10. Prey For Me,  11. Lonesome Road To Hell,  12. Condolences in  13. Death Infinity.