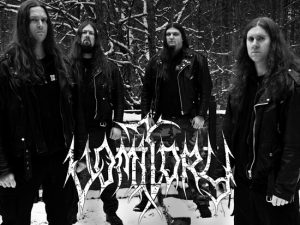 Švedski death metalci Vomitory so potrdili, da so znova združeni in se v naslednjem letu vračajo na sceno.
V 24. letih delovanja so švedske death metal legende Vomitory preigrali po dolgem in počez koncertne odre sveta ter izdali osem uspešnih studijskih albumov. Leta 2013 so prenehali z delovanjem.
Leta 2017 so se združili za zgolj en koncert, ki so ga zaigrali v čast staremu prijatelju. Pri tem  dogodku  je bend tako užival, da so se odločili znova zagnati vse aktivnosti.
Pred združitvenim koncertom na lanskoletni izdaji festivala Summer Breeze, so Vomitory svoj zadnji nastop odigrali 27. 12. 2013 v klubu Metal Clüb (Nöjesfabriken) v mestu Karlstad na Švedskem. Za izvedbo skladbe Revelation Nausea se jim je na odru, kot posebni gost, pridružil Tomas Lindberg (At the Gates, The Great Deciever, Lockup, Disfear, The Crown).
Osmi studijski album skupine z naslovom Opus Mortis VIII je izšel leta 2011 pri založbi Metal Blade Records.