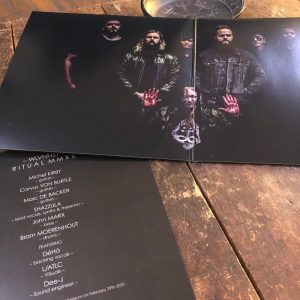 Wolvennest so prejšnji teden preko založbe Ván Records objavili koncertni album z naslovom Ritual – MMXX. Temu lahko v celoti prisluhnete na tej povezavi. Koncert je bil posnet 29. februarja 2020 v dvorani Ancienne Belgique, ki se nahaja v središču Bruslja in je bilo eno vodilnih koncertnih prizorišč v Belgiji.
Setlista koncerta je bila naslednja:
Partir
Ritual Lovers
Unreal
Void
The Storm
Out Of Darkness
Zasedba Wolvennest  je marca letos objavila tretji studijski album z naslovom Temple (via Ván Records). Skladbe tega albuma so: Mantra, Swear to Fire, Disappear, Succubus in Souffle de mort.