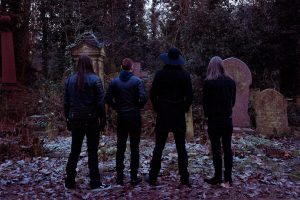 With The Dead predstavljajo (Celtic) Frostovsko obarvano skladbo Vessel Of Solitude.
Letos  bi naj pri založbi Rise Above Records izšel tudi naslednik njihovega samonaslovljenega studijskega prvenca iz leta 2015.
Skupino sestavljajo vokalist Lee Dorrian (ex-Cathedral, ex-Napalm Death), kitarist Tim Bagshaw (ex-Electric Wizard, ex-Ramesses), basist Leo Smee (ex-Cathedral) in bobnar Alex Thomas (ex-Bolt Thrower).