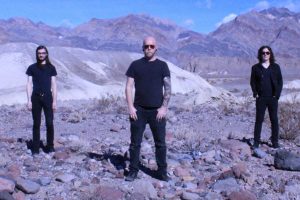 Zasedba Valley of the Sun predstavlja album z naslovom Old Gods, ki bo izšel pri založbi Fuzzorama Records.
Prihajajoč album bo vseboval naslednje skladbe :
1. Old Gods
2. All We Are
3. Gaia Creates
4. Dim Vision
5. Shiva Destroys
6. Firewalker
7. Into The Abyss
8. Faith Is For Suckers
9. Buddha Transcends
10. Means The Same
11. Dreams Of Sands
skupino sestavljajo: Ryan Ferrier – kitara/vokal, Aaron Boyer – bobni, Chris Sweeney – bas /klavijature in na kitari Josh Pilot.