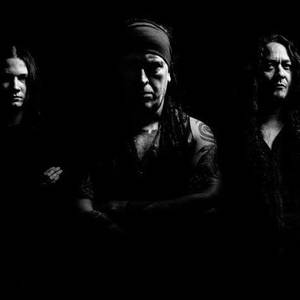 Vallenfyre, angleška death metal skupina pod vodstvom Gregorja Mackintosha, kitarista zasedbe Paradise Lost, v sodelovanju z Hamishom Glencrossom (ex-My Dying Bride), bo 2. junija, pri založbi Century Media Records, izdala svoj tretji album z naslovom Fear Those Who Fear Him.
Album je skupina posnela v novi postavi Mackintosh (vokal, kitara), Glencross (kitara, bas kitara) in Waltteri Väyrynen (bobni). Album je še enkrat produciral Kurt Ballou (Converge, Nails), za mastering pa je poskrbel Brad Boatright (Obituary, Beastmilk, Yob). Naslovnica je delo Hala Rotterja.
Na koncertnih nastopih se Vallenfyre pridružita še Sam Kelly-Wallace na ritem kitari in Chris Casket na bas kitari.
Seznam skladb albuma je naslednji:
01. Born To Decay,  02. Messiah,  03. Degeneration,  04. An Apathetic Grave,  05. Nihilist,  06. Amongst The Filth,  07. The Merciless Tide,  08. Dead World Breathes,  09. Soldier Of Christ,  10. Cursed From The Womb,  11. Kill All Your Masters in  12. Temple Of Rats.