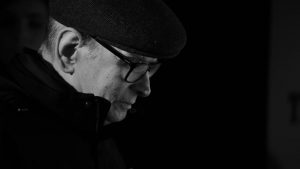 10. november 1928 –  † 6. julij 2020
V 92. letu starosti je v Rimu preminil legendarni italijanski komponist in dobitnik oskarja za življensko delo  Ennio Morricone.
Žalostno novico je sporočil njegov dolgoletni prijatelj in odvetnik Giorgio Assumma, ki je povedal, da je Morricone preminil potem, ko so ga sprejeli v eno izmed rimskih bolnišnic.
Morricone je napisal glasbo za več kot 500 filmov in televizijskih nadaljevank, najbolj pa je znan po uglasbitvi špageti vesternov Sergia Leonea: Once Upon A Time In The West, A Fistful of Dollars, For A Few Dollars More, The Good, The Bad And The Ugly. Mednarodno pa se je tudi  proslavil z glasbenimi prispevki za filme: The Untouchables, The Mission (a must see!), Once Upon A Time In America, Kill Bill, The Hateful Eight ter mnogimi drugimi..
Requiescat in pace