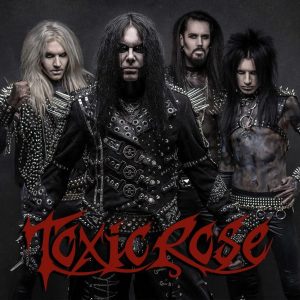 Švedi ToxicRose predstavljajo besedilni videospot za skladbo, ki so jo naslovili The Fallen Ones.
Njihov studijski prvenec  z naslovom Total Tranquility, ki  je izšel 15. maja 2016 pri City Of Lights/Rock It Up, ima naslednjo traklisto;
01. World Of Confusion, 02. Silent End Of Me, 03. Killing The Romance, 04. Sinner, 05. We Own The Night, 06. Reckless Society, 07. Clarity, 08. Because Of You, 09. We All Fall Down in 10. Total Tranquility.