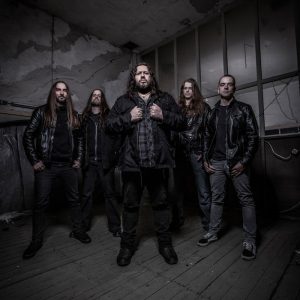 Nemci The Very End so objavili videospot za skladbo Until There's Nothing Left Of Us.
Prihajajoči album Zeitgeist bo izšel pri založbi Apostasy Records z naslednjimi skladbami:
01. Teratoma
02. Light The Lows
03. On Parole
04. Zeitgeist
05. Truth And Tremor
06. Short Cuts Deep Wounds
07. Brave New Blood
08. Anechoic
09. The Day It All Went Black
10. Sorrow No More
11. From Boon To Bane
12. Until There's Nothing Left Of Us
Plato je skupina producirala skupaj s producentom Cornelius Rambadt (Disbelief, Sodom), mastering pa zaupala Dennisu Koehneju. Ovitek je izdelal pevec kupine, Björn Gooßes.