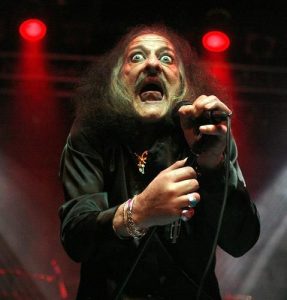 The Limit  so tokrat objavili videospot za skladbo Kitty Gone.
Zasedbo The Limit sestavljajo:  pevec Bobby Liebling (Pentagram), kitarist Sonny Vincent (Testors), basist Jimmy Recca (ex-The Stooges), kitarist Hugo Conim ter bobnar João Pedro Ventura (oba pri Dawnrider) .
Preko založbe Svart Records bodo 9. aprila objavili album z naslovom Caveman Logic. Tega je produciral Sonny Vincent. Gosti na albumu so Fabian Dee Damners (U.D.O.), Nils Finkeisen (Die Krups) in Paul Simmons (Bevis Frond).
Album bo vseboval naslednje komade:
1. Over Rover
2. Black Sea
3. These Days
4. Human vs Nature
5. Fleeting Thoughts
6. Caveman Logic
7. Sir Lancelot
8. Life's Last Night
9. When Life Gets Scorched
10. Kitty Gone
11. Death of My Soul
12. Enough's Enough