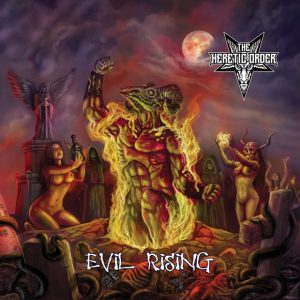 The Heretic Order so objavili besedilni videospot za skladbo The Forest Of The Impaled. Ta bo del prihajajočega albuma z naslovom Evil Rising, ki izide ta petek pri založbi Massacre Records in vsebuje naslednje skladbe:
Prelude, Evil Rising, Unholy War, Hate Is Born, Omens, Mortification Of The Flesh, Under The Cross, Straight Down (To Hell), The Mask, The Forest Of The Impaled, The Scourge Of God in Visions.
Album je posnel  Will Maya (The Answer, Breed 77), ki je s skupino sodeloval tudi na njihovem prvencu All Hail The Order. Ovitek je izdelalo podjetje  Five Miligrams Artworks (Napalm Death, Shadows Fall).