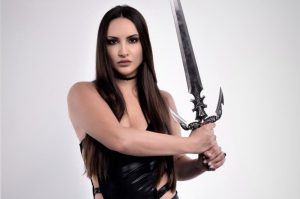 Grška kasting pevka Andry Lagiou  predstavlja svoj bend z imenom The Harps, ob tem pa še prvo skladbo Mistress Of The Night.
Očitno je kar nekaj denarja priteklo v ta projekt, ker ja za "bend" uspela najeti basista Mikea LePonda ( Symphony X, Silent Assasins), klaviaturista Corvina Bahna (Uli John Roth) ter kitarista Stephena Platta (Collibus).
Izdelek je zmiksal Mike Exeter (Black Sabbath, Judas Priest, Dio). .