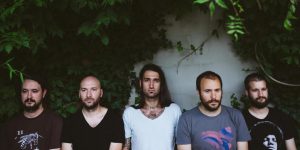 Organizatorji današnjega koncerta The Canyon Observer v mariborski Dvorani Gustaf sporočajo, da se bo koncert po pogovoru z bandi in so-organizatorji odvil s sledečimi omejitvami:
Koncert bo izveden z omejitvijo za 50 ljudi, zato so na voljo rezervacije (rezervacijo opravite tako, da pritisnete gumb na strani dogodka "rezerviraj mesto" in ta vas bo vodil po obrazcu, ki ga izpolnite).
Koncert bo potekal v parku med Dvorano Gustaf in Hostlom Pekarna.
Vstopnine ne bo, lahko pa boste oddali prostovoljni prispevek.
Nastopili bodo samo slovenski The Canyon Observer (

Bednja bi tvegali karanteno, ki si jo ne morejo privoščiti, Guattari pa so iz osebnih razlogov preventivno odstopili od koncerta).