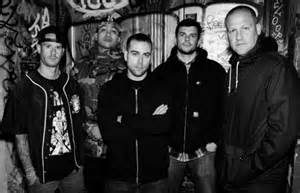 Kalifornijski hardcore veterani Terror so podpisali z založbo Pure Noise Records, pri kateri so svoj dom našli tudi Stick To Your Guns, Counterparts, The Story So Far, State Champs in Knocked Loose.
Tokrat  predstavljajo  skladbo No Love Lost, ki bo del prihajajočega EP-ja The Walls Will Fall. Ta bo izšel 28. aprila.
Ob tem predstavljajo  še videospot za skladbo Deep Rooted, ki je del  aktualnega albuma The 25th Hour, ki je v originalu izšel že leta 2015 pri založbi Victory Records. Pri Victory Records sicer skrbijo za severnoameriški trg, medtem ko bo za Evropo poskrbela Century Media Records.