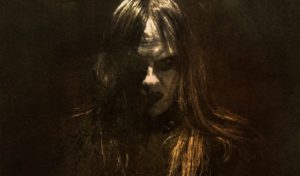 Švedska black metal zasedba Svartsyn je objavila skladbo Black Thrones Of Death. Ta bo del prihajajočega albuma z naslovom In Death, ki izide 9. junija pri založbi Agonia Records.
Album so posneli decembra lani  v beligijskem studiu Mortsella. Mix in mastering so zaupali studiu Clintwork (Amon Amarth, 3 Inches Of Blood, Misery Index). Artwork za album je pripravil Chadwick St John (Arckanum, Horna,).
In Death vsebuje naslednje skladbe:
Seven Headed Snake, Dark Prophet, With Death, Inside The White Mask, Wilderness Of The Soul, Black Thrones Of Death in Exile In Death.