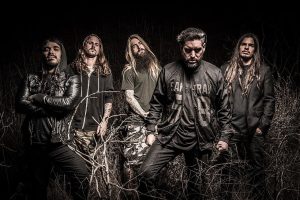 Ameriška deathcore zasedba Suicide Silence napoveduje izid albuma z naslovom Become The Hunter. Album bo izšel spomladi pri založbi Nuclear Blast z naslednjimi skladbami:
1. Meltdown
2. Two Steps
3. Feel Alive
4. Love Me To Death
5. In Hiding
6. Death's Anxiety
7. Skin Tight
8. The Scythe
9. Serene Obscene
10. Disaster Valley
11. Become The Hunter
Plato Become The Hunter je produciral Steve Evetts (The Dillinger Escape Plan, Sepultura, Hatebreed), zmiksal Josh Wilbur (Trivium, Lamb Of God, Gojira), masteriziral  pa Ted Jensen (Pantera, Deftones, Slipknot). Ovitek je izdelal Adrian Baxter.