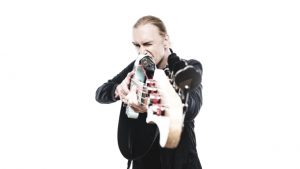 Sons Of Apollo so objavili videospot za skladbo Goodbye Divinity.
All Star zasedba Sons Of Apollo, ki jo sestavljajo bobnar Mike Portnoy (ex-Dream Theater), klaviaturist Derek Sherinian (ex-Dream Theater, Black Country Communion), kitarist Ron Bumblefoot Thal (ex-Guns N' Roses), basist Billy Sheehan (Mr. Big, The Winery Dogs, David Lee Roth Talas,..) ter  vokalist Jeff Scott Soto (ex-Journey, ex-Y.J. Malmsteen's Rising Force) razkrivajo podrobnosti novega studijskega  albuma z naslovom MMXX (20/20).
Album bo izšel 17. januarja pri založbi InsideOut Music/Sony z naslednjimi skladbami:
01. Goodbye Divinity (7:16)
02. Wither To Black (4:48)
03. Asphyxiation (5:09)
04. Desolate July (6:11)
05. King Of Delusion (8:49)
06. Fall To Ascend (5:07)
07. Resurrection Day (5:51)
08. New World Today (16:38)
Album sta producirala The Del Fuvio Brothers (alias Portnoy in Sherinian).