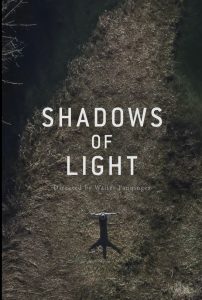 Zmagovalni dokumentarec na The European Independent Film Festival –  Shadows Of Light v produkciji SOL-Productions je končno  na voljo tudi za gledalce. Festival Shadows Of Light vam je mogoče bolj znan pod imenom House Of The Holy Festival (Funkenflug).
Shadows Of Light je dokumentarni film o festivalu, ki sredi avstrijskih Alp praznuje poletni solsticij. "Poganske tradicije in arhaični obredi ob ognju spremljajo gorečo strast do glasbe, umetnosti in globoke povezanosti z naravo".
Organizator festivala Bartholomäus Resch je član benda Our Survival Depends On Us.
V filmu, ki ga je režiral Walter Fanninger, med drugim sodelujejo tudi člani bendov Belphegor, Sólstafir, Bølzer, Primordial, Hexvessel, Amenra, Phurpa, Sangre de Muerdago, Svartidauði, A Forest Of Stars in Mosaic.