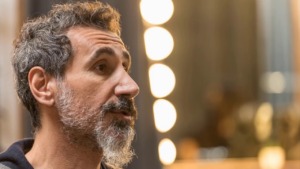 Serj Tankian je objavil videospot za skladbo Rumi. To je posvetil svojem šestletnemu sinu Rumi, ki je ime dobil po perzijsekm pesniku in sufi mistiku Rumi iz trinajstega stoletja.
EP z naslovom Elasticity je izšel 19. marca pri založbi Alchemy Recordings/BMG z naslednjimi komadi:
1. Elasticity
2. Your Mom
3. Rumi
4. How Many Times?
5. Electric Yerevan
Serj je omenjene skladbe prvenstveno napisal za skupino System of a Down.