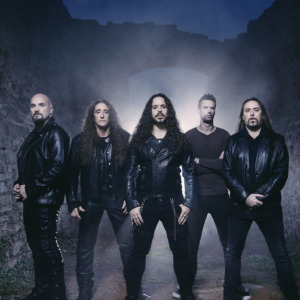 Power metalci Rhapsody Of Fire so objavili podrobnosti prihajajočega epja z naslovom I'll Be Your Hero. Ta bo izšel 4. junija preko založbe AFM Records  z naslednjimi komadi:
1. I'll Be Your Hero (Single Version)
2. Where Dragons Fly (Re-recording)
3. Rain Of Fury (Live)
4. The Courage To Forgive (Live)
5. The Wind, The Rain And The Moon
6. Sin Un Adios
7. Senza Un Addio
8. La Force De Me Battre
Ovitek za ep je izdelal Alex Charleux. Prihajajoči studijski album se bo glasil Glory For Salvation.  Podrobnosti sledijo. Zadnji album skupine z naslovom  The Eight Mountain je bil prvi izdelek z novim vokalistom Giacomom Volijem ter bobnarjem Manujem Lotterjem.