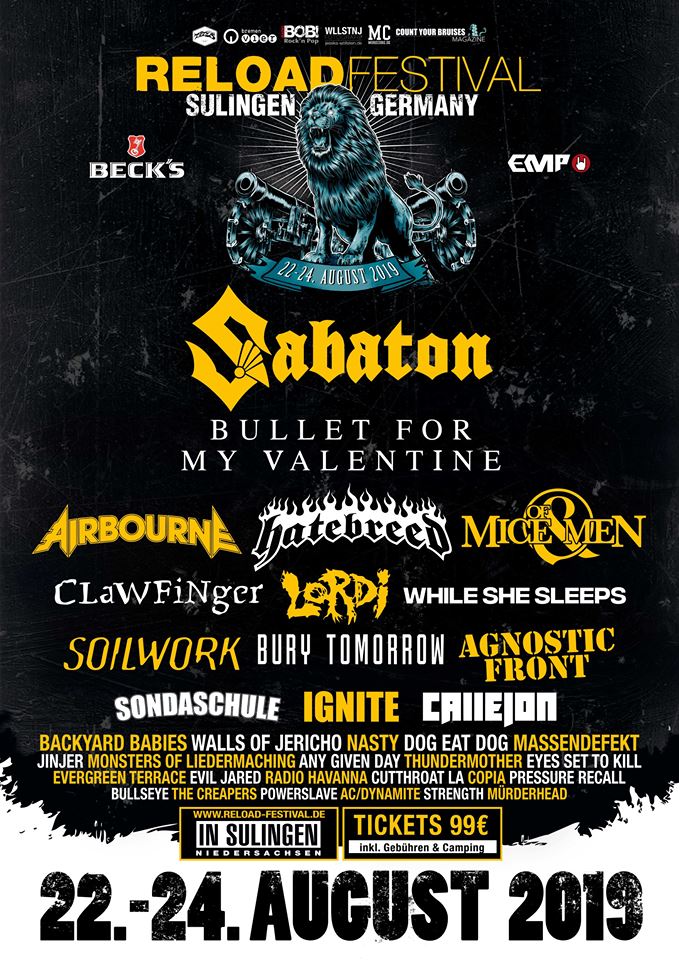 Organizatorji nemškega festivala Reload, ki bo med 22. in 24. avgustom potekal v nemškem Sulingenu, so objavili novo dozo nastopajočih.
To so: Bullet for My Valentine, While She Sleeps, Soilwork, Bury Tomorrow, Sondaschule, Ignite, Dog Eat Dog, Monsters of Liedermaching, Eyes Set To Kill, Evil Jared Hasselhoff, RADIO HAVANNA, Cutthroat, COPIA, Pressure Recall, Bullseye, The Creapers, POWERSLAVE – Iron Maiden Tribute, ACDynamite, Strength – Pantera Experience in Mürderhead!
Vstopnice so že na voljo, in sicer na nemškem Eventimu oz. na tej povezavi ter na Metaltix oz. na tej povezavi.
Več o festivalu najdete na njihovi uradni strani ali pa na njihovem facebook profilu.