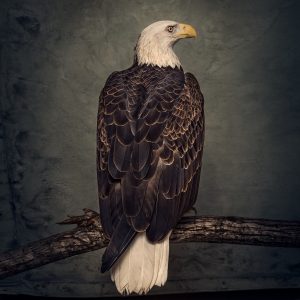 ALBUM MESECA
Clutch – Book Of Bad Decissions
Weathermaker Music Records, 2018
V zadnjih nekaj recenzijah sem se oziral k svetu in k časom, ki jih preživljamo na okopih nesigurnosti ter oženja črt ter mej svobode, zato se bom s septembrom s prihodom in izidom dvanajstega fantastičnega albuma ameriških težkokategornih rockerjev, ki štekajo poanto časov ter ji prek glasbe, ki ni doslej nikoli razočarala, marylandskih titanov Clutch, vnovič dotikal prav te esence. V časih tesnobe, nesigurnosti, demokratičnega zatiranja šibkejših ter splošnega propagiranja laži, s katerimi se žali ljudi, ovce pa so tiho, si Clutch dovolijo okrcati sistem ter črede pohlevnih ter si z albumom Book Of Bad Decissions nalijejo čistega vina. Tri dekade perfektnega dela so jih izučile, da tisto, kar funkcionira, ne spreminjaj, že od leta 1991 dalje pa si prostor delijo fantastični Tim Sult na krasni solo kitari, karizmatični pridigar Neil Fallon na mikrofonu, kitari ter občasno za klaviaturami, bombastični Jean-Paul Gaster za bobni ter učinkoviti ter duše polni Dan Maines na mastnem basu. Rezultat je navkljub vsesplošnemu jamranju in pritoževanju marsikaterega manj storilnega glasbenika, da v izdajanju plošč ni denarja in da je posel v fazi propada, dvanajst genialnih in energije polnih plošč ter dejstvo, da se da stvari delati dobro tudi pod okriljem svoje založbe Weathermaker Records ter ostati tako svoboden, idejno svež ter poslovno uspešen. Clutch so torej garači, predvsem pa ljudje z inteligentno vizijo in jasnimi koncepti tega, kaj naj bi dobra glasba dejansko predstavljala.
Dvanajsti plošček je ravnokar prišel na police, kot se dobrim in preverjenim mojstrom spodobi pa je receptura dela pri Clutch ostala zvesta bluesovsko umazani ter na rifu temelječi spevni kitari, jezni in odrezavi možati upornosti, iskrivih ter osebno izpovednih besedilih ter tisti magnetično privlačni igri, kjer se rezerve ne upoštevajo, znoj, karizma in neolepšana jajca pa tresejo, pokajo ter se podajajo raji kot jasna direktiva »do or die« logike, kjer jutri ne obstaja, zato vse naredi kot najbolje znaš danes! Nobenega nakladanja, olepšav ter preseravanja na prazno, le polne bombe za vse solde! In to že z uvodom skladbe Gimme The Keys. Najprej sicer rahlo pokljanje in kvazi uvod, nato pa dobre tri minute retrospektivnih spominov na zlate čase začetka, ko so odhajali na poti ter igrali v vseh zakotjih pred tudi sovražno nastrojenimi množicami ter dokazovali, da so bend s hrbtenico in pogumom. Močne in kompakten mastne kitare, trdna ritmika in ta privlačni, ves čas razpizdeni raskavi vokal perfektnega naratorja Neila Fallona. Sultov imperativ jeklenega in brezkompromisnega rifa se je prek vodov legendarnega Sputnik Sound Studia s pomočjo izvrstnega Vancea Powella, tipa, ki je miksal izdelke Jacka Whitea, Chrisa Stapeltona in še koga, prelevil v močno orožje, ki ga ne morete preslišati in ignorirati. Spirit Of '76 se spominja mladih let, v rifu pa grmi pridih Black Sabbathov, a ga Clutch terajo dosledno v svojem »southern swag« stilu ter nanašajo na mastne konture polnih in sočnih kitar nove plasti briljance z ritmom, ki vas pelje in zapelje ter hipnotizirane drži v transu od začetka do konca. Naslovna skladba Book Of Bad Decissions potegne na umazani ter seksapila polni funk, ki je bolj črn in duše polni od črnine nafte, pri igri pa se še posebno lepo poudarja Mainesova kitara. Rahlo natripana psihedelična barva Fallonovega vokala na reverbih, masivni in igrivi Gasteerjevi bobni, nato pa ta čista in ravno prav zasoljena Sultova kitara vas povozijo kot šleper, ko pa se v kontekst doda še tistega malo Hammonda, je kocinjenje na potenco nuja in ne stvar izbire.
Politična satira o tem, kako smo lahko vsi predsedniki in očitno je lahko slehernik vodja Bele hiše, a boljšega kot Fallona si ZDA ne bi mogle želeti, je skladba How To Shake Hands. Brez nakladanja, brez laži, brez tajnih služb, represije in skrivanj. Jimi Hendrix in Bill Hicks na bankovcih, razkritje NLP-jev in neposrednost, kot jo Neil obvlada – to so neuradne predvolilne zaveze, ki jih Fallon niza ter iz enega boljših in spevnejših komadov plošče trese adute izvrstnosti enega za drugim. In nato je tu fantastična old school funkijada s fantastično In Walks Barbarella. Kako na enostavni način slečejo obleko bluesovskih odpadnikov ter zaplavajo v masivni funk, kjer je vse tako peklensko trdno in bogovsko. »Defcon! Tractor beams! Weaponized funk / In walks Barbarella, set to stun / Defcon! Tractor Beams! Gamma ray gun / Straight out the mothership! Weaponized Funk,« sili z refrenom k plesu in k spontanemu samovžigu, Clutch pa se, pozor, šele ogrevajo! Krasna pihalna sekcija, masten Clutch zvok in duša, ki ji privijate potenciometre na 11 – to je primerjava, ki jo pod močnim vtisom enega bolj sočnih retro funk komadov v 21. stoletju pišem kot človek, ki se je takrat, ko so ga tako harali pravi funkijaši, šele dobro rodil!
Umazano in kot bi na poživila dali Jerryja Lee Lewisa ter Chucka Berryja se Clutch izživijo nad vašimi živci s skladbo Vision Quest, ki daje definiciji honky-tonka noto punkerske nevarnosti, umazanije in decibelov. Čudaško razfukani Weird Times dodajo na lepljenko organskega besa podnoto nestrinjanja s časi in kurzom sveta, Fallon pa celo bolj kot na izvrstni legendarni Blast The Tyrant torpedira konformizem ter se prostovoljno izseljuje iz sveta tehnoloških inovacij, lažnih razodetij ter brezdušnosti ter stavi na adute stare dobre analognosti. Pot lije v potokih, Clutch pa pritiskajo svojo kromirano zver in glasbeni »muscle car« do konca. Malce psihedelije in ravno pravega suspenza prinese v kontekst zapohana Emily Dickinson, ki diha in funkcionira na polno tudi na manjšem številu obratov, ne bi pa bila tako učinkovita, če ne bi pred mikrofonom do konca razprl pljuč in vokalnih registrov fantastični Neil. Tudi ostali del soldateske je izvrsten, a priznajmo, da veliko duše in izvrstnosti pri Clutch predstavlja človek ki ga v vsej njegovi bradati maskulativni organski naturi ne morete spregledati pa če si še tako prizadevate!
Sonic Counselor je skladen z visoko ravnjo energije, pridigarska viža, ki je posvetilo neumornemu plemenu vseh uradnih in neuradnih Gearheadov, ljubiteljev in zaljubljencev v to, kar Clutch so – najboljši rock bend na tem svetu! Ali gre za pristranskost ter neobjektivnost? Morda, a pokažite mi bend in ploščo, ki vas zagrabi vedno kot stekla zver, vas drži trdno v objemu, vas osreči in ne prodaja polnil, šminke, lažnih kulis in potemkinovskih vasi, kjer je vse le fasada, vsebine pa nič. Clutch so poosebljena esenca najboljšega v rocku! Pika! Na Sabbathe vnovič navlečeni vajb z ravno prav fuzza in umazanije, nejasnosti poln A Good Fire piromansko neti kres ugodja ter dodaja še malce več kerozina na že tako razbohoteno sladostrastje, da z bluesovsko umazanijo krasnega Ghoul Wranglerja, ki mu morda manjkajo le orglice, sicer je pravoverni in težkokategorni nepoboljšljivi razlog vnovičnega eargazma. Malce manj obratov, a nič manj energije ne servira H.B. Is In Control, ki privija na polno, Gaster pa zlorabi kravji zvonec na umazani a učinkoviti način brez osladnosti in bednih klišejev. In nato jebeno fenomenalni preobrat s slajdom in krasnim standardom razbeljeno vročega ter pikantno lepega Hot Bottom Feederja, ki vas obuja brez kofeina z zgolj sočnim derivatom benda, ki funkcionira fantastično, močno, neposredno in prvovrstno! Da si daste duška natresejo Clutch v že tako polno skledo dobrot še pospešeni in ritmično razgibani Paper & Strife, za finale pa zapeljejo čez vas še z najdaljšim komadom plošče, senzualno in dinamično polno atmosferiko skladbe Lorelei. Pridih divjega zahoda, kavbojev in poslednjega obračuna, v maniri špageti vesterna pa Clutch sklenejo ploščo, ki ji lahko brez sramu in zadržkov rečemo najboljši izdelek marylandskih obvladačev.
Book Of Bad Decissions je brez nadaljnjega najboljši album letošnjega leta in če vas mika ljudem, ki jih imate radi (no, tudi samim sebi) pokloniti nekaj smiselnega, lepega in vsebinskega, naj bo to plošča, ki smo jo prečesali tokrat. Clutch so dokazali, da jim ni para in da zmorejo iz svoje malhe tudi tedaj, ko mislimo, da je bilo dokazano in ustvarjeno že vse, potegniti tistega aduta, zaradi katerega boste padli na kolena in priznali, da ste blagoslovljeni in maziljeni s potom, hrupom ter dobro glasbo prišli do liste esence, do smisla in končno plošče, ki jo boste kot nujno vzeli s seboj na samotni otok, ne da bi pogrešali na predvajalniku še karkoli drugega. Clutch premorejo vse in karkoli drugega bi bilo odvečno, brezvezno in nekonkurenčno! Dovolj bodi hvalospevov – raje se zanesite na svoj lastni okus ter pustite duši in ušesom užitke, ki so pri dvanajstem ploščku ameriških veteranov v odlični kondiciji absolutno podani brez lažnih stimulansov ter sintetike!
SANDI SADAR ŠOBA
OCENA: 10 / 10
Recenzija: Clutch – Book Of Bad Decissions