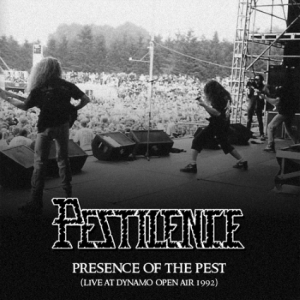 Nizozemski veterani Pestilence so obnovili svoje aktivnosti in napovedali novo ploščo z naslovom Hadeon, ki bo izšla v drugi polovici letošnjega leta.
Šefu skupine in pevcu/kitaristu Patricku Mameliju so se v ekipi ponovno prebujenih Pestilence pridružili kitarist Santiano Dobles (Aghora), basist Alan Goldstein  in bobnar Septimiu Hărşan (Disavowed).
V juliju leta 2014 je Mameli v svoji uradni izjavi uradno razpustil Pestilence, saj se je v tistem času osredotočil na ustvarjanje materiala v novem projektu Neuromorph, za katerega je napovedoval, da bo "bolj brutalen, bolj nor, bolj tehničen in znatno bolj futurističen ter smrtonosen", kot so Pestilence kadarkoli bili.
25. novembra je pri Vicrecords izšel album Presence of the Pest. Presence of the Pest, Live at Dynamo, vsebuje live posnetke zasedbe PESTILENCE  z njihovega  Dynamo nastopa v letu 1992 in sedem bonus komadov,  katere so odigrali na turneji z Monstrosity in Torchure v istem letu.