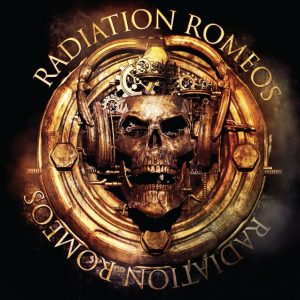 Skupina Radiation Romeos, ki jo je ustanovil pevec Parramore »Perry« McCarty (ex-Warrior, ex-Steve Stevens' Atomic Playboys), je objavila skladbi Castaways in Like An Arrow.  Obe bosta del samonaslovljenega prvenca. Album je produciral Michael Voss (Phantom 5, Casanova, Michael Schenker) in bo izšel 2. junija pri založbi Frontiers Music.
Tracklista je naslednja: Radiation Romeos, Ocean Drive, Bad Bad Company, Mystic Mountain, Like An Arrow
Promised Land, Castaways, Ghost Town, Til The End Of Time,  On The Tight Rope in Monstertraxx.
Ime Radiation Romeos si je skupina vzela iz besedila komada Atomic Playboys (istoimenskega benda)