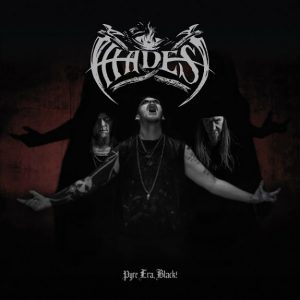 Norvežani Hades Almighty bodo 23. oktobra izdali EP z naslovom "Pyre Era, Black!". Gre za prvi izid, odkar se je bandu pridružil vokalist Ask Ty (Kampfar, Kraków).
The three-track EP titled "Pyre Era, Black!" will hit the streets through Dark Essence Records on October 23, 2015 and serves as an introduction to a new era for the Norwegian band, as well as a taste of what to expect from an upcoming fifth full-length album due out next year. The EP's track listing is:
1. Pyre Era, Black!
2. Funeral Storm
3. Bound
Last year it was announced that founding member and vocalist/bassist Janto was quitting the band on the best of terms, and that co-founders Jorn and Remi would be searching for a replacement. The replacement chosen turned out to be no stranger to black metal fans when it was revealed that Ask Ty (Kampfar, Krakow) would take on vocal duties. Stay tuned for more info on an upcoming full-length album.