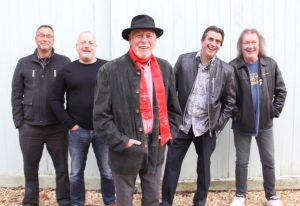 Procol Harum, legendarna angleška rock zasedba, ki je nastala davnega leta 1967, je napovedala, da bo 21. aprila izdala  album z naslovom Novum.  Skupina je za 7. april napovedala  izdajo prvega promocijskega singla in sicer za skladbo Sunday Morning. Na tej povezavi najdete datume promocijske turneje.
Današnjo postavo tvorjio: ustanovni član, klaviaturist, komponist in pevec Gary Brooker, basist Matt Pegg (Jethro Tull, Ian Brown), bobnar Geoff Dunn (Jimmy Page, Dave Stewart, Van Morrison), kitarist Geoff Whitehorn (Roger Chapman, Paul Rodgers, Roger Daltrey) in organist Josh Phillips (Pete Townsend, Midge Ure).
Seznam skladb na albumu Novum je naslednji: 01. I Told On You, 02. Last Chance Motel, 03. Image Of The Beast, 04. Soldier, 05. Don't Get Caught, 06. Neighbour,07. Sunday Morning, 08. Businessman, 09. Can't Say That, 10. The Only One  in 11. Somewhen.