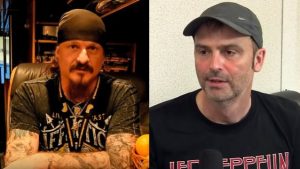 Frontmen zasedbe Iced Earth Jon Schaffer je potrdil, da  s Hansijem Kürschem (Blind Guardian) ustvarjata material za tretji album njunega skupnega projekta imenovanega Demons & Wizards.
Kürsch in Schaffer sta projekt zagnala leta 1997 in nato je leta 2000 izšel istoimenski studijski prvenec. Pet let kasneje je izšel še njegov nasledjnik Touched By The Crimson King.  Schaffer pravi, da je  pripravil osnutka za dve novi skladbi, ki ju je poslal Hansiju in obenem upa, da bo material pripravljen v prihodnjem letu.
Ameriška power metal zasedba Iced Earth bo 16. junija pri Century Media izdala album z naslovom Incorruptible.
Blind Guardian bodo 7.julija pri založbi Nuclear Blast izdali živi album Live Beyond The Spheres .