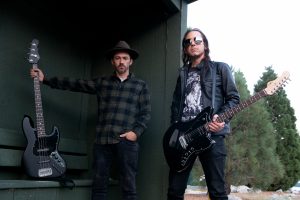 Philm (Los Angeles) razkrivajo podrobnosti prihajajočega tretjega albuma ki bo izšel  19. februarja z naslednjimi komadi:
Cries Of The Century, Steamroller,  Spanish Flowers, 1942, Wade Through Water, Wonka Vision, The Seventh Sun, Evening Star, Like Gold in Time Burner.
Avantgardni rockerji Philm so letos podpisali pogodbo z založbo Metalville. "Skupino" trenutno sestavljata Gerry Nestler (Civil Defiance) ter basist Pancho Tomaselli (War). Prihajajoči, tretji album pod naslovom Time Burner bo izšel februarja in bo prvi album brez bobnarja Davea Lombarda (ex-Slayer, Sucicidal Tendencies, Mr. Bungle).