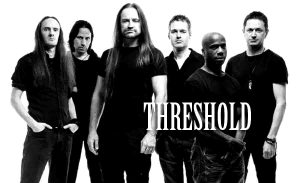 Kitarist Pete Morten se je odločil  zapustiti  britanske progresivne metalce Threshold. To je storil z namenom, da se v prihodnje osredotoči na svoje delo (My Soliloquy).
Pete je leta 2007 pristopil k Threshold, sprca kot začasna zamenjava za takratnega kitarista Nicka Midsona, potem pa je ostal v skupini celih deset let. V času svojega delovanja pri Threshold  je Pete sodeloval  na dveh studijskih albumih skupine.
Threshold ustvarjajo trenutno material za novi konceptualni album, ki bo nosil naslov Legends Of The Shires in se nekaj časa ne nameravajo ukvarjati z iskanjem zamenjave za Mortena. Skupina je še napovedala, da se na koncertne odre vrača znova v letošnjem novembru.