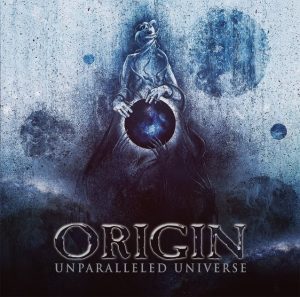 Ameriška ekstremna metal zasedba Origin se po treh letih vrača z novim albumom Unparalleled Universe.
Album bo izšel 30. junija pri Agonia Records in vsebuje naslednje skladbe:  01. Infinitesimal To The Infinite, 02. Accident And Error, 03. Cascading Failures, 04. Mithridatic, 05. Truthslayer, 06. Invariance Under Transformation, 07. Dajjal, 08. Burden Of Prescience, 09. Unequivocal in 10. Revolucion*.
Snemanje je potekalo v studiu Chapman s pomočjo inženirja Roberta Rebecka (Tech N9ne). Skupina je posnela deset novih skladb, vključno s priredbo Brujerijine skladbe Revolución*. Za post produkcijo je poskrbel Colin Marston (Gorguts), naslovnico pa je ustvaril Filip Ivanovic (Dismember, Cryptopsy, Gorguts).