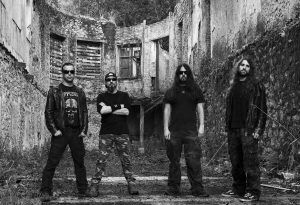 Morbid Shrine Productions predstavljajo špance OPPOSER (1992) in njihov album  Darkest Path. Temu lahko prisluhnete v celoti na tej povezavi.
Album vsebuje naslednje skladbe:
1. Straight to Hell, 2. Osiris Land, 3. Agony, 4. Holy Lies, 5. Wrecking Low, 6. In the Silent Dawn, 7. Bloodstock, 8. Under my Skin, 9. Satanas in 10. Ashes to Ashes.