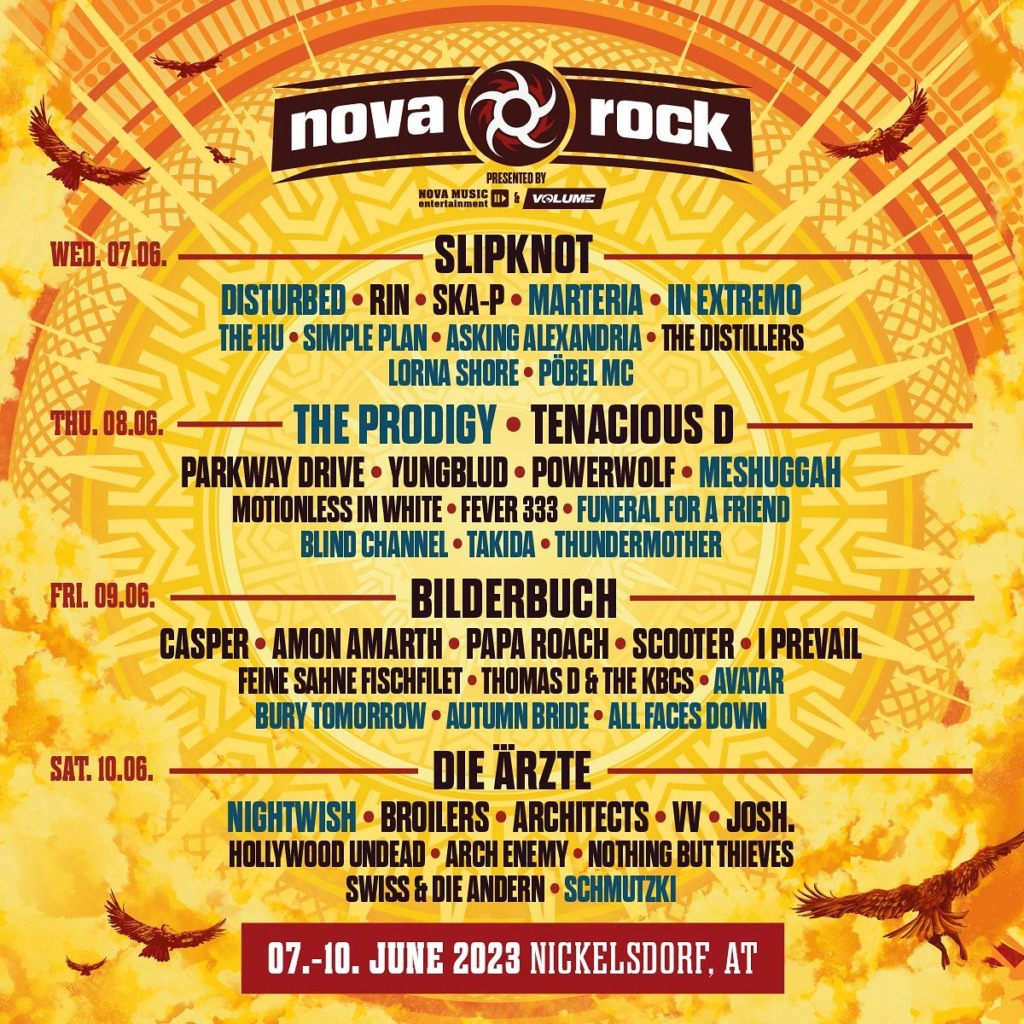 Iz tabora festivala Nova Rock, ki se bo prihodnje leto v avstrijskem Nickelsdorfu odvijal med 7. in 10. junijem, so sporočili nova imena potrjenih nastopajočih.
Med drugimi so to tudi Disturbed, Lorna Shore, The Prodigy, Nightwish in drugi.
Vstopnice so  na voljo na tej povezavi.
Vse informacije o festivalu najdete na njihovi spletni strani oz. na uradnem facebook profilu festivala.