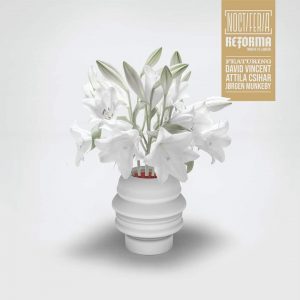 Noctiferia je predstavila videospot za tretji  single Tanz Mit Laibach (ft. Attila Csihar).
Ovitek je izdelal  Jean-Emmanuel "Valnoir" Simoulin (Metastazis), ki je med drugimi  sodelovali tudi s skupinami, kot so Laibach, Ghost, Behemoth, At the Gates, Amorphis, Tombs ter mnogimi drugimi.
Reforma bo izšla 28. maja pri podjetju Blood Blast Distribution (digitalno) ter  fizično pri založbi Nika Records. Reforma bo tudi prvi album, pri katerem sta sodelovala dva nova člana, in sicer kitarist Andrej Blatnik iz Ambre, ter Urban Krča za bobni. Plato je zmiksal in masteriziral Henrik Udd (Bring Me The Horizon, Architects, At The Gates).
Reforma bo vsebovala naslednje priredbe:
Barbarians are coming
Now You Will Pay (feat. David Vincent)
No History
Tanz Mit Laibach (feat. Attila Csihar)
Eurovision
Smrt Za Smrt
Das Spiel Ist Aus
Slovenska Akropola (feat. Jørgen Munkeby)