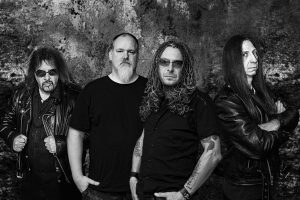 "Nemški" (internacionalni) thrasherji Necronomicon so objavili skladbo Me Against You.
Prihajajoči album so posneli v naslednji postavi: Rik Charron (bobni -ex-Exciter), kitarist Glen Shannon, basist Marco Lohrenz ter pevec /kitarist Volker "Freddy" Fredrich. Album The Final Chapter bodo objavili 26. marca pri založbi El Puerto Records.
Plata bo vsebovala naslednje komade:
I Am The Violence, Give Me Fire, Pain, Purgatory, Burning The Fury, Spilling Blood, Selling Nightmares, Justice, The Devil's Tears, The Unnamed, Me Against You in The Stormreaper.