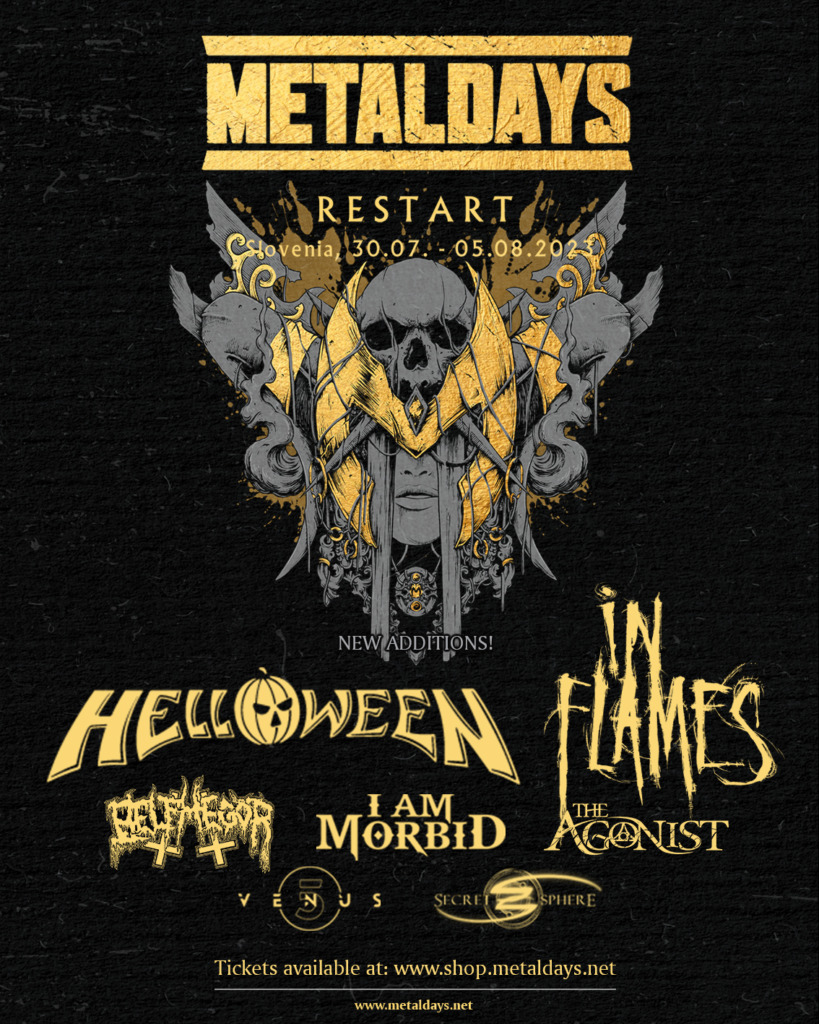 Iz tabora festivala MetalDays so sporočili nova imena nastopajočih, ki bodo med 30. 7. in 5. 8. prihodnje leto, nastopili na za zdaj še "neznani" lokaciji.
To so: IN FLAMES, HELLOWEEN, I AM MORBID, BELPHEGOR, THE AGONIST, VENUS 5 in SECRET SPHERE.
Kot še obljubljajo organizatorji, bo nova runda nastopajočih znana kmalu.
Več o festivalu najdete na tej povezavi.
Nakup vstopnic je možen na tej povezavi.