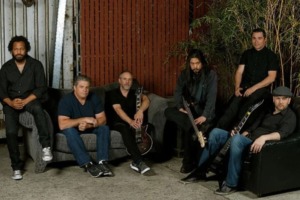 Mordred se vračajo z novim studijskim albumom The Dark Parade. Ta bo izšel 23. julija pri založbi M-Theory Audio  znaslednjimi komadi:
Demonic #7
Malignancy
I Am Charlie
Dragging For Bodies
The Dark Parade
All Eyes On The Prize
Dented Lives
Smash Goes The Bottle
Crossover/funk/thrash metal pionirji iz San Francisca so objavili besedilni videospot  za prvi single in otvoritveno skladbo Demonic #7.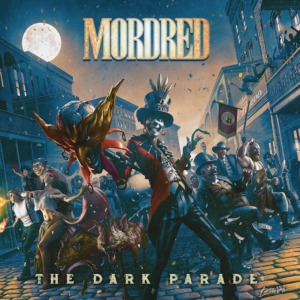 Za miks albuma je bil zadolžen Matt Winegar (Faith No More, Primus, Coheed & Cambria), medtem ko je naslovnico prispeval Claudio Bergamin (Judas Priest).
Skupino sestavljajo:
Scott Holderby – vokal
Danny White – kitara
James Sanguinetti – kitara
Art Liboon – bas
Aaron "DJ Pause" Vaughn – klavijature
Jeff Gomes –bobni
Mordred so lani podpisali z založbo M-Theory Audio, pri katerih bo poleti izšel prvi album skupine po petindvajsetih letih. Lani so Mordred objavili tudi vrnitveni EP Volition.