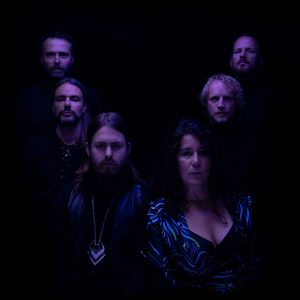 Farida in njena nizozemska psychedelic rock zasedba Molassess  razkriva skladbo The Devil Lives. Fotografije benda je napravila Ryanne van Dorst (Dool).  Skupina je letos podpisala z založbo Season Of Mist, kjer bo 16. oktobra  izšel prvenec skupine z naslovom Through the Hollow.
Zanj so posneli naslednje skladbe:
1. Through the Hollow (11:06)
2. Get Out From Under (06:50)
3. Formless Hands (10:54)
4. Corpse of Mind (04:58)
5. The Maze of Stagnant Time (04:03)
6. I Am No Longer (06:21)
7. Death Is (04:54)
8. Tunnel (05:21)
9. The Devil Lives (10:33)
V tej šestčlanski skupini sodelujejo kar štirje nekdanji člani legendarnih The Devil's Blood. Skupina letos načrtuje izid prvenca, s katerim se bodo končno lahko odpravili na turnejo.