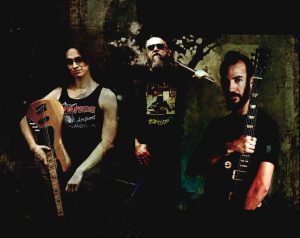 Mednarodna heavy metal trio  Miasma Theory, v kateri so moči združili člani Northern Crown, Skelator in Anna Fiori, napoveduje samonaslovljeni studijski prvenec, ki bo izšel 23. aprila pri založbi Shadowlit Music.
Album je produciral in zmiksal kitarist ter vodja benda Zachary Randall (Northern Crown), medtem ko je bil za mastering zadolžen Dan Swanö (Edge Of Sanity, Asphyx, Malevolent Creation).
Naslovnica je delo umetnika Travisa Smitha (Death, Katatonia, Nevermore, King Diamond). K snemanju je trio pobvabil še vokalistka Māra Lisenko (Mara, Ocularis Infernum) ter bobnarja Jonas Schütz (Condemned To Dream, Diesis).
Traklista prvenca bo naslednja:
Forever Ends Today
Together As One
Next Time, Last Time
Vector
Under The Oak (priredba Candlemass)