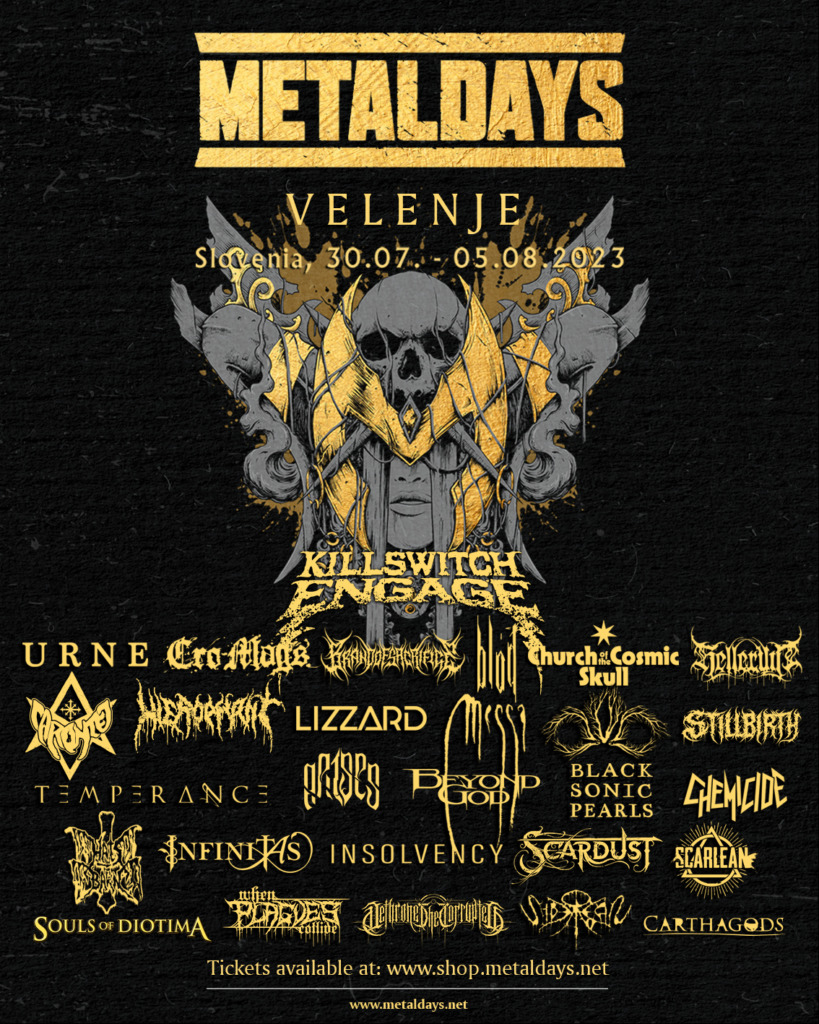 Iz tabora festivala MetalDays, ki bo med 30. julijem in 5. avgustom potekal v Velenju, so sporočili nove potrditve nastopajočih.
Kot headlinerji za 3. avgust prihajajo ameriški Killswitch Engage, sicer pa so med novimi dodanimi bendi še: Brand Of Sacrifice, Cro-Mags, Urne, Church Of The Cosmic Skull, Helleruin, Blóđ, Lizzard, Messa, Ovo, Caronte, Stillbirth, Temperance, Hierophant, Carthagods, Chemicide in Souls Of Diotima ter bendi, ki b morali nastopiti na festivalu New Metal Festival, ki pa se ni zgodil.
To so: Hats Barn, When Plagues Collide, Dethrone The Corrupted, Beyond God, Scardust, Arises, Infinitas, Black Sonic Pearls, Scarlean, Insolvency, Siderean.
Vse potrebne informacije najdete na spodnjih povezavah: