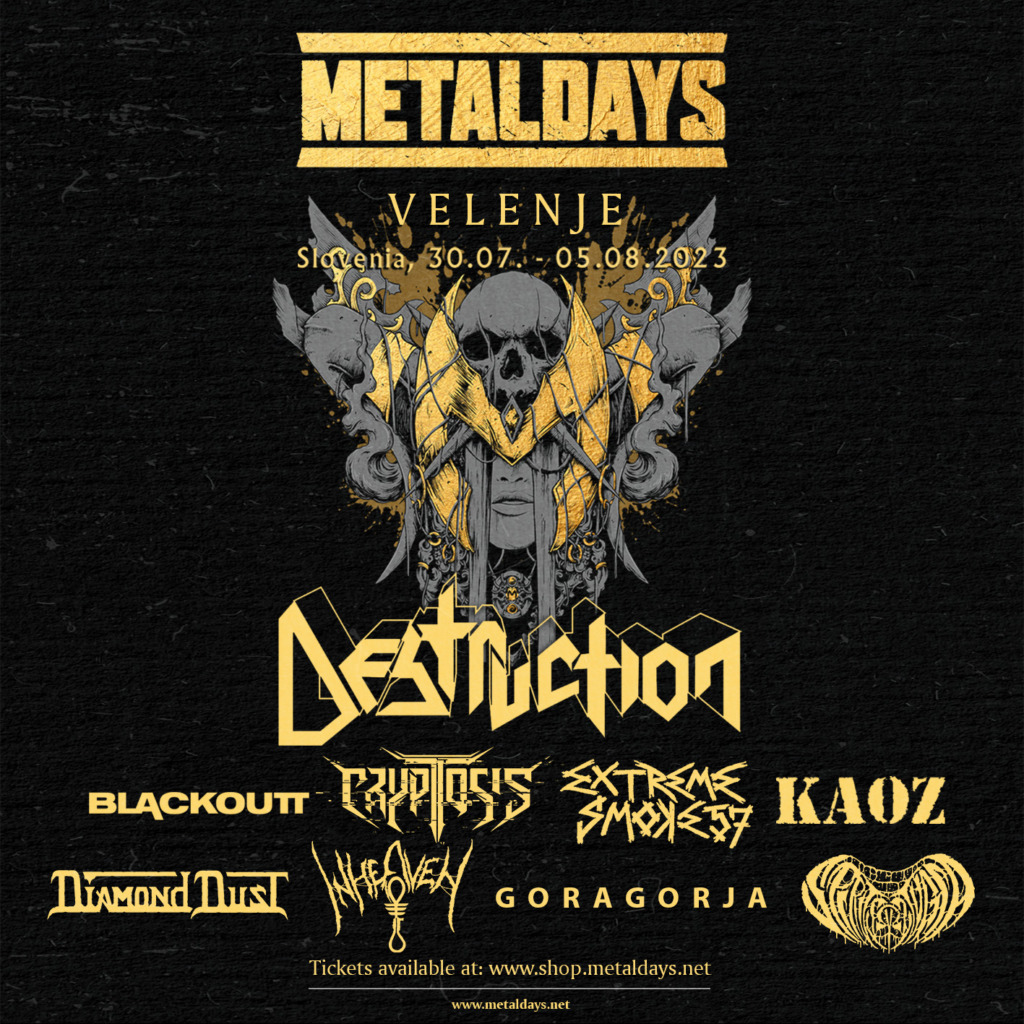 Iz tabora festivala MetalDays, ki bo med 30. julijem in 5. avgustom potekal v Velenju, sporočajo da so v postavo nastopajočih dodali še nemške pionirje thrash metala Destruction ter domače Kaoz.
Destruction, band, čigar kariera traja že več kot štiri desetletja, velja za eno najvplivnejših skupin v žanru. Zaznamujejo jih briljantni riffi, bliskovito hitre solaže in agresivni vokali.
Ob tem bodo oder v Velenju zasedli še Cryptosis. Gre za nizozemsko progresivno thrash metal skupino, ki s svojim edinstvenim zvokom in pristopom, postaja vse bolj naraščajoča sila na metal sceni.
Organizatorji so v paket nastopajočih dodali še bende iz Slovenije in regije, med katerimi so Blackoutt (SLO, instrumental grunge stoner rock), Diamond Dust (HR, heavy/thrash metal), Extreme Smoke 57 (SLO, grindcore). ), Goragorja (SLO, sludge, post, dark metal), In Heaven (SLO, depressioncore), že prej omenjene Velenjčane Kaoz (SLO, thrash, groove, nu metal) in Spirits Of Stygia (SLO, deathcore).
S tako zloženim naborom nastopajočih Metaldays 2023 obljublja, da bo to zagotovo eden najbolj vznemirljivih metal festivalov v letu.
Vse potrebne informacije o festivalu najdete na spodnjih povezavah: