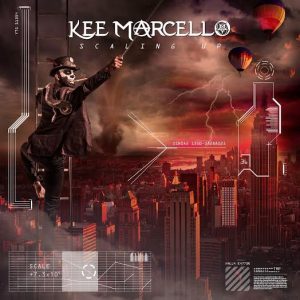 Bivši Europe kitarist Kee Marcello, ki bo pri italijanski založbi Frontiers Music, izdal svoj novi samostojni studijski album z naslovom Scaling Up, predstavlja novo skladbo, imenovano  Black Hole Star.
Vse komade  na novem ablumu je skomponiral Marcello,  poskrbel pa je tudi za produkcijo albuma. Zvočni miks je opravil Tobias Lindell.
Seznam skladb na albumu Scaling Up se glasi: 1. Black Hole Star, 2. On The Radio, 3. Don't Miss You Much, 4. Fix Me, 5. Wild Child, 6. Finger On The Trigger, 7. Soldier Down, 8. Scandinavia,9. Good Men Gone Bad, 10. Scaling Up, 11. Don't Know How To Love No More in 12. Blow By Blow.