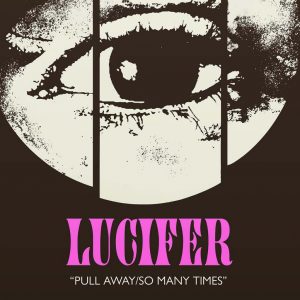 Lucifer so objavili priredbo skladbe Pull Away/So Many Times.
Kadavar in Lucifer so združili moči in najavili split 7″, ki bo 19. marca v omejeni nakladi (750 kosov) izšel pri založbah Robotor Records (Kadavar)in Riding Reaper Records. Obe skupini sta pobrskali po svojih zbirkah plošč ter izbrali rock klasiko, ki jo bosta predelali.
Kadavar so posneli priredbo The Green Manalishi (With The Two Prong Crown) legendarnih Fleetwood Mac, medtem ko so Lucifer posneli skladbo Pull Away/So Many Times skupine Dust.