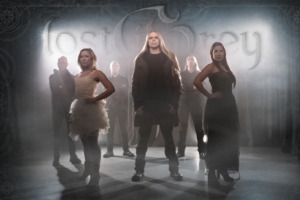 Finska zasedba Lost In Grey je razkrila podrobnosti prihajajočega,  tretjega albuma z naslovom  Under The Surface. Ta bo izšel 2. julija pri založbi Reaper Entertainment z naslednjimi komadi:
1. I
2. Disobedience
3. Waves
4. Shine
5. Varjo
6. Souffrir
7. Stardust – I. The Race
8. Stardust – II. Sand Castles
9. Stardust – III. The Abyss
Album je produciral Harri Koskela (Grey Realm Studio), mix in mastering sta prevzela Juhis Kauppinen (Shedstudios) in  Daniel Hagström (Finnvox). Prvi single, skladbo Souffrir  bo skupina predstavila 7. maja.