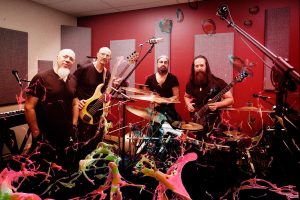 Liquid Tension Experiment so objavili skladbo Beating The Odds.
Leta 1997 ustanovljena super skupina Liquid Tension Experiment bo 26. marca, kar 22 let po objavi zadnjega albuma, pri založbi InsideOut Music objavila plato, naslovljeno (LTE3).
Ta plata bo vsebovala naslednje skladbe:
01. Hypersonic (8:22)
02. Beating The Odds (6:09)
03. Liquid Evolution (3:23)
04. The Passage Of Time (7:32)
05. Chris & Kevin's Amazing Odyssey (5:04)
06. Rhapsody In Blue (13:16)
07. Shades Of Hope (4:42)
08. Key To The Imagination (13:14)
Skupino sestavljajo: Mike Portnoy (Transatlantic, Sons of Apollo), John Petrucci (Dream Theater), Jordan Rudess (Dream Theater), ter Tony Levin (King Crimson, Peter Gabriel).