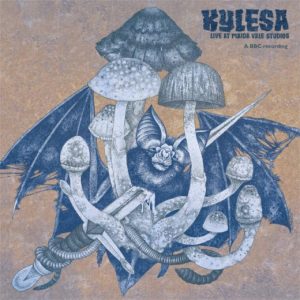 Pri založbi Season Of Mist je konec prejšnjga tedna v omejeni nakladi izšel koncertni album ameriške sludge metal zasedbe Kylesa z naslovom Live At Maida Vale Studios. Ta vsebuje posnetke iz februarja leta 2014. Posnetki Live at Maida Vale… so nastalei v sklopu BBC Radio 1 Rock Showa, te je pa posnel  BBC-jev DJ Daniel P. Carter za svojo Rock Show with Daniel P Carter.
Traklista je naslednja:
1. Quicksand (spodaj lahko prisluhnete albumski verziji skladbe),  2. Long Gone,  3. Don't Look Back in  4. To Forget.