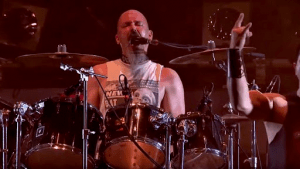 Ameriški death metal veterani Autopsy so objavili koncertno verzijo skladbe In The Grip Of Winter .
Skladba bo del prihajajočega koncertnega albuma z naslovom Live in Chicago, ki bo izšel 30. oktobra pri založbi Peaceville Records s naslednjimi skladbami:
Severed Survival, Twisted Mass Of Burnt Decay, Disembowel, Ridden With Disease, In The Grip Of Winter, Arch Cadaver, Fleshcrawl, Torn From The Womb, Embalmed, Gasping For Air, Voices, Maggots In The Mirror, Burial
Critical Madness, Service For A Vacant Coffin, Pagan Saviour, Charred Remains in Fuck You!!!.
To bo prvi koncertni album skupine v njeni več kot 30 let trajajoči karieri.