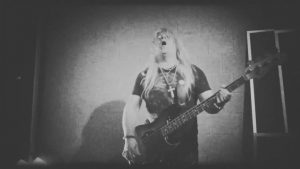 Jorn je objavil videospot za priredbo skladbe Running Up That Hill.  Skladba je v izvirniku delo avtorice Kate Bush in je bila njen prvi single na albumu Hounds of Love (1985).
Skladba Fire To The Sun se nahaja na albumu Life On Death Road.
Skladbe so posneli v naslednji postavi:
Jorn Lande – vokal
Alex Beyrodt – kitara
Francesco Jovino – bobni
Mat Sinner – bas
Alessandro Del Vecchio – klavijature
Jorn je objavi spot za skladbo You're The Voice, ki se nahaja na albumu Heavy Rock Radio (2016). Videospot za skladbo,  katero v izvirniku izvaja John Farnham so posneli v starem gledališču Fredrikshald iz leta 1838.
Skladba Love Is The Remedy se nahaja na albumu Life On Death Road (2017)
Jorn je januarja tudi objavil videospot za skladbo Faith Bloody Faith,  s katero se je prijavil na tekmovanju ESC. Skladbo je posnel skupaj z Erikom Rentonom (Trollfest), Kjellom Ågejem Hartveit Karlsenom (Chrome Division, Breed) ter Ågejem Stenom Nilsenom (Wig Wam).