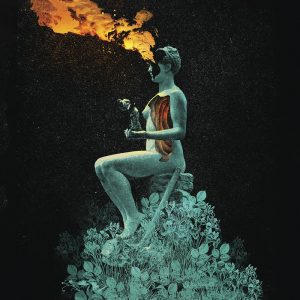 Irist predstavljajo videospot za drugi single Creation. Skladba je del prvenca Order Of The Mind, ki bo izšla pri Nuclear Blast Records.
Zasedbo iz Atlante sestavljajo Rodrigo Carvalho (vokal), Adam Mitchell (kitara, vokal), Pablo Davila (kitara), Bruno Segovia (bas) in Jason Belisha (bobni).
Skladbe albuma bodo naslednje:
Eons
Burning Sage
Severed
Creation
Dead Prayers
Insurrection
Order Of The Mind
Harvester
The Well
Nerve
Album je v studiu  Ranch Production House (Southampton, UK)  posnel, produciral in zmiksal Lewis Johns, masteriziral pa Ted Jensen (Grammyjev  nagrajenec, Metallica, Mastodon , Deftones)  @ Sterling Sound.