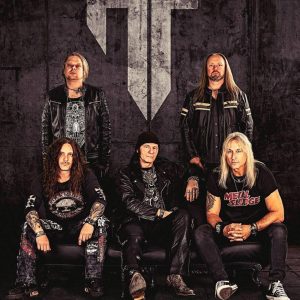 Herman Frank, nekdanji kitarist nemških metalcev Accept, bo pri založbi AFM Records objavil nov studijski album z naslovom Two For A Lie.  Album, ki bo izšel 8. februarja, bo vseboval naslednje skladbe:
1. Teutonic Order
2. Venom
3. Hate
4. Eye Of The Storm
5. Liar
6. Hail The New Kings
7. Just A Second To Lose
8. Danger
9. Stand Up And Fight
10. Open Your Mind
Herman Frank  solo band 2021:
Rick Altzi – vokal (Masterplan)
Kevin Kott – bobni (Masterplan, At Vance)
Michael Müller – bas (Jaded Heart)
Herman Frank – kitara
Heiko Schröder -kitara
Skupina  je tudi posnela videospot za prvi single, skladbo  Eye of the Storm.