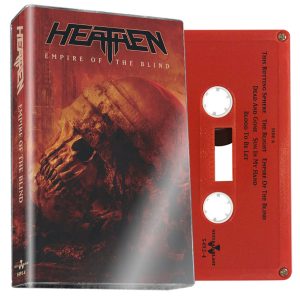 Bay Area speed metalci Heathen so objavili videospot za skladbo Sun In My Hand. Empire Of The Blind je izšel ta petek, 18. septembra pri založbi Nuclear Blast Records z naslednjimi skladbami:
1. This Rotting Sphere
2. The Blight
3. Empire Of The Blind
4. Dead And Gone
5. Sun In My Hand
6. Blood To Be Let
7. In Black
8. Shrine Of Apathy
9. Devour
10. A Fine Red Mist
11. The Gods Divide
12. Monument To Ruin
Album so posneli: David White,Lee Altus, Kragen Lum, Jason Mirza in James DeMaria.